HOT Yoga 75 minutes
This class is taught by: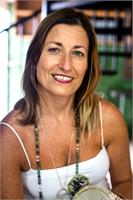 Marta started her Bikram journey in 2009 when one of her friends suggested Bikram and it was love at first class. In 2013 she gave up her career in finance to attend the Bikram yoga teacher training. Besides Bikram yoga she is a certified teacher in Kundalini Yoga and Kids Yoga and her next goal is to specialise in teaching kids with special needs. After graduating she taught in the US, Australia and in Indonesia. She loves sharing her passion for yoga wherever she goes. Teaching in so many different studios, and to such a diversity of students from different cultures, is one of the most rewarding and fulfilling experiences.
Marta's classes are full of energy and passion she transmits to the students and she emphasizes the importance of breathing, alignment and having fun. She believes yoga is not about the poses but about controlling the mind through the breathing. She encourages the students to push themselves through their mental barriers so that they can develop their true potential without all the self-imposed mind limitations.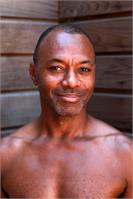 Paul was on a trip to Miami 2004 when he saw a sign for a Bikram Yoga studio. After the first class he was hooked, he couldn't get enough of it! Paul practiced every day of his vacation. Returning to London, Paul continued with his practice before going on the teacher training in Spring 2006. Paul's background is in Contemporary Dance. He performed for various dance companies around Europe and his yoga practice has given him focus. Paul enjoys teaching and being able to support the students with their practice. Paul encourages students to have an awareness of their body, mind and the process of practicing yoga. He teaches a disciplined, positive class with a light sense of humour.
The 26 Bikram postures, 2 sets of everything. A faster version of the classic Bikram 90 minute class
Upcoming classes:
Sign Up

Fri

20 Oct 6:00 pm - 7:15 pm

with

Marta

Antero




Sign Up

Mon

23 Oct 6:00 pm - 7:15 pm

with

Paul

Spencer Dobson




Sign Up

Mon

23 Oct 9:15 pm - 10:30 pm

with

Almania

Teacher




Sign Up

Wed

25 Oct 9:15 pm - 10:30 pm

with

Almania

Teacher




Sign Up

Fri

27 Oct 6:00 pm - 7:15 pm

with

Marta

Antero




Sign Up

Mon

30 Oct 6:00 pm - 7:15 pm

with

Marta

Antero




Sign Up

Mon

30 Oct 9:15 pm - 10:30 pm

with

Almania

Teacher




Sign Up

Wed

01 Nov 9:15 pm - 10:30 pm

with

Almania

Teacher




Sign Up

Fri

03 Nov 6:00 pm - 7:15 pm

with

Marta

Antero




Mon

06 Nov 6:00 pm - 7:15 pm

with

Paul

Spencer Dobson




Mon

06 Nov 9:15 pm - 10:30 pm

with

Almania

Teacher




Wed

08 Nov 9:15 pm - 10:30 pm

with

Almania

Teacher




Fri

10 Nov 6:00 pm - 7:15 pm

with

Marta

Antero




Mon

13 Nov 6:00 pm - 7:15 pm

with

Paul

Spencer Dobson




Mon

13 Nov 9:15 pm - 10:30 pm

with

Almania

Teacher




Wed

15 Nov 9:15 pm - 10:30 pm

with

Almania

Teacher




Fri

17 Nov 6:00 pm - 7:15 pm

with

Marta

Antero




Mon

20 Nov 6:00 pm - 7:15 pm

with

Paul

Spencer Dobson




Mon

20 Nov 9:15 pm - 10:30 pm

with

Almania

Teacher




Wed

22 Nov 9:15 pm - 10:30 pm

with

Almania

Teacher