Sam G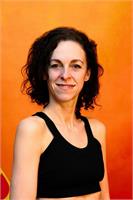 Sam attended her first Bikram yoga class in April 2006 and immediately loved it- the challenge, the heat, the discipline, the energy and the 26 postures. 'I knew that I had found something very special and that I wanted to teach Bikram yoga one day.'
Sam loves that through her regular yoga practice, the lower back pain that she had suffered for several years has disappeared and she generally feels very healthy, particularly straight after class. Sam completed the Bikram yoga teacher training in September 2011, then in November 2014 she trained to teach aerial yoga. 'I am truly grateful and honoured to be able to teach this yoga and help others get the benefits from their practice,' says Sam.
Sam G is currently not instructing any classes.