Shona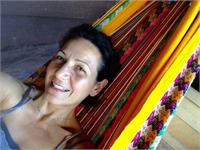 Shona instructs the following:
YOGAMUS - Please join us for the first ever YOGAmuse class, where you will be guided through your 90 minutes of Bikram Yoga accompanied by soothing Music in a candlelit class. There is no additional charge, normal class rates apply.




Bikram Yoga is a form of Hatha Yoga conducted in a heated room. The 90 minute class is designed to work all the muscles, tendons, ligaments and joints in the entire body throughout the 26 postures. Beginners are welcome. Be prepared to sweat!




Hot Inferno Pilates is a training system that combines Pilates principles with HIIT (high intensity interval training). An intense full body workout designed to strengthen muscles, increase flexibility and improve overall health. This simple system works - creating quick visible results. You will get long lean muscle mass, burn fat, increase fitness levels, create a strong core, improve circulation and increase flexibility. You will practice on a yoga mat so there is zero impact, protecting your joints and muscles. Hot Pilates combines cardio and muscle toning in a hot room. The HIIT keeps your heart rate up, helping to burn fat. The pilates principles sculpt your body. The heat loosens the muscles and the humidity makes you sweat, elevating your heart rate, boosting metabolism and promoting fat burn. What better way to set yourself beautiful!