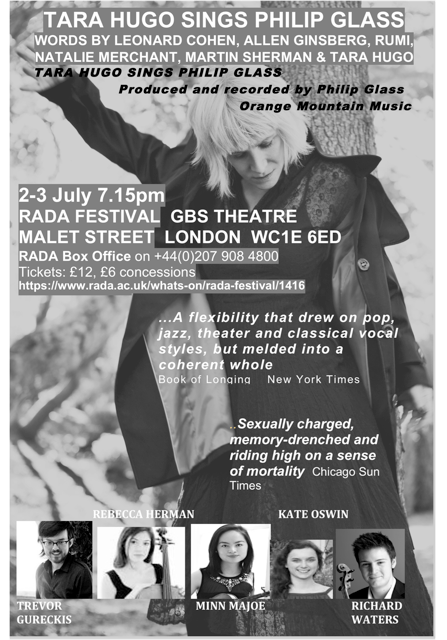 In 2005, I was limping around London in pain with a bad left knee. I couldn't put weight on it without sharp pain. But you can't get anywhere in London without walking so I lived with it. I had meniscus surgery that year, and in 2006 – the other knee went, so I had meniscus surgery on the right knee. I was still in pain from a bunion, so later that year I had bunion surgery! I did physical therapy for the knees/toe to build up the muscles around and above the knee, and took up a static bike to help this. But the bike was boring. I was depressed and putting on weight from inactivity.

My husband and I are actors and he was working in New York for an extended stay and I joined him there. We work on both sides of the Atlantic, he is British and I'm American (and now British, too.) I remembered an English friend telling me about Bikram yoga and I needed to find something to fix my whole body alignment and strength -- I also have TMJ... (temporomandibular joint disorder) and my jaw would stick, click and ache – so I decided to try it.

I went to my first Bikram in New York. I liked it right away. I started February 2007, 3 times a week. I look back to what I could do then, and what I can do now – and it is amazing to think about! For starters, in the first breathing posture, it hurt to put my head and neck back. Now, I'm almost like an owl – my neck goes any which way. Because I knew I wanted to stay with it, I limited myself to three times a week, because I burned out in the past with exercise programmes I'd binge on, and then drop. I took it slow and easy. Another thing I did was not kick out in head to knee for two whole years! I can't believe I did that, but I attribute it to the most important healing step in the process for my knees. I locked the knee, locked the knee and tightened the upper leg and stayed in it the whole time. It was horrible but I did it! I found a new strength in what is my most difficult posture. It was mentally challenging to not kick out for two years. It was the tiny adjustments/alignments that made monumental differences in staying calm in the posture. I was finding patience, concentration, breath control and determination. Year after year, I'd get better, and about 5 years in, huge strides happened in my practice. Now, in my eighth year, I hold all the postures, go head to knee and do them with grace, most of the time. And I'm still finding new things within the postures! I'm fitter than I was twenty years ago. The knees and jaw are not an issue. Most of the time, I'm unaware of them. But I have to maintain the practice and other means to control these weaknesses. (I don't do toe stand and need a mat under my feet at all times for shock absorption or I start to feel some symptoms creeping back.). Another benefit is my immune system is stronger. Knock on wood, but I haven't been ill for eight years!

In 2007 I lost weight and felt good about the new track I was on with Bikram yoga. I got a job with the composer Philip Glass touring internationally in a Leonard Cohen/Phillip Glass piece called Book of Longing. I was one of four principal singers. (My jaw was still sticking at that point and at certain moments on stage when I wasn't singing, I would turn my back and click it into place.) I went to Bikram classes all over the world including Chicago, Madrid, Wellington, Sydney, Budapest, LA, Toronto, and of course London! There weren't any classes in South London where we live, so I would make the trek to the studios in north and west London. I loved that it was the same postures worldwide, and that changes happened within: the same structure that allows freedom within.

Best of all, as a result of Bikram yoga, I have more ease as a performer and singer. Better alignment, flexibility, breath control and strength of body means a stronger voice and more confidence overall. So much so, that 3 years ago, I recorded a solo album with Philip Glass called Tara Hugo Sings Philip Glass for his label Orange Mountain Music.

The day a studio opened in Balham was huge in my life. Now I can't use travel as an excuse for not getting to class! When I'm rehearsing and performing, I try to get to a class everyday. It fixes everything for me. I'm doing that at the moment in the build up to two performances I'm doing for the RADA Festival, 2 & 3 July at 7.15pm singing the songs from the album Tara Hugo Sings Philip Glass accompanied by a pianist and a string quartet. I'm producing it myself and hope to see some fellow yogis there. Please come! Celebrate with me the benefits of Bikram yoga on stage!


TARA HUGO SINGS PHILIP GLASS
GBS Theatre, Malet Street, London WC1E 6ED (Goodge or Warren St tubes)
Tickets: £12, £6 concessions
https://www.rada.ac.uk/whats-on/rada-festival/1416 Box Office: 0207 908 4800